Thousands of invoices in 10 seconds
With the help of the IT system KlubbAdmin, Øystein Julsrud sends out almost 3,000 invoices in just ten seconds. As the administrative officer of Konnerud Sports Club (Konnerud IL), he believes that the Norwegian Confederation of Sports' IT systems have played a central role in the professionalisation of recreational sports.
In the south of Drammen lies Konnerud, a district filled with a love of sport, according to Øystein Julsrud. Around 3,000 are signed-up to Konnerud IL, which also arranges the annual festival: FIS World Cup Drammen.
"The enjoyment of sport is so great here at Konnerud! Konnerud IL has almost 3,000 members across skiing, football, handball, bandy, cycling and orienteering, along with a senior group. With so many members, it's clear we are fully dependent on a good operating system," says Julsrud, who has worked with the club for nine years.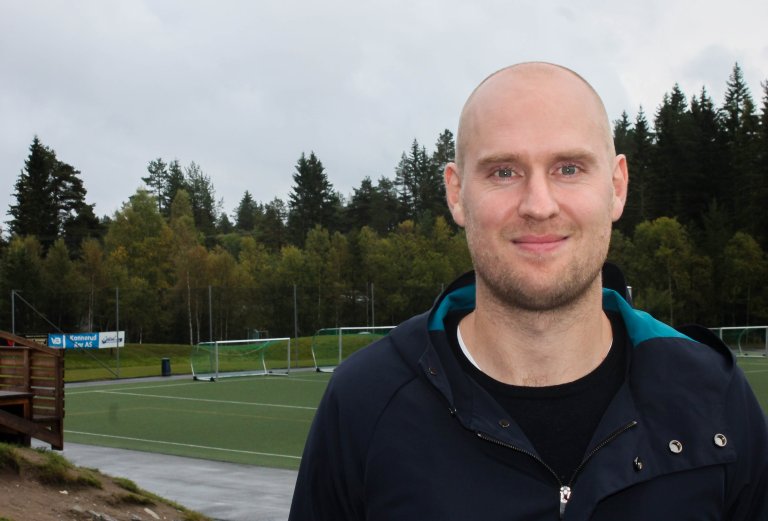 Many applications
Prior to the implementation of the Nrowegian Confederation of Sports membership administration system, KlubbAdmin, Konnerud held its records in another solution that Julsrud describes as clumsy and poorly suited to their needs as a large club.
"In the past, working with member administration was largely a manual job that required a lot of time from us. Now it's bordering on fun to hold the membership list!", laughs Julsrud, who continues:
"It's easy to send out invoices, and we always have a good overview. An overview of the board, members, coaches, police certificates for trainers, and who has paid and not paid. Konnerud IL has taken an organisational quantum leap by using KlubbAdmin."
Julsrud believes that in the future, stricter requirements to document membership figures will apply to sports clubs. He is therefore pleased to be able to prove with certainty the membership numbers they receive support for.
Fewer reminders and better information flow
As a result of better structure in the club, the money also comes in faster, due in great part to the smart features for secure payments from Buypass that are integrated into the sports club systems.
"We can see that our members pay faster, probably because many find it easier to pay. Last time we sent out invoices, 93% paid by the deadline", he says, and advises others to invoice early and "be on".
Information flow within Konnerud IL has improved and generated revenue
"To collect cash, we also arrange regular sales of sports equipment. Last year we sold 186,000 kroner worth of sports goods in two hours. We market to trade shows and other events, including through the use of SMS and email from KlubbAdmin."
"The flow of information is faster and more precise, which leads to less work and more money back to the club", says Julsrud.
Recommending KlubbAdmin
Julsrud describes the operating system as smart and user-friendly.
"The fact that these things talk to each other is a big plus. If a member changes information in their personal solution, My Sports, it is automatically updated in our systems. For sports clubs wanting a free, easy solution, I recommend KlubbAdmin. We are certainly very pleased, but it involves updating the membership overview", he says, pointing out to the sports ground, explaining that a new artificial turf will be laid.
As the administrative officer at Konnerud IL for nine years, Julsrud has first-hand experience with the professionalization of recreational sports.
"During my time at Konnerud IL, I have noticed higher economic and organisational demands. We are a big club and have six employees. I think it's great that Norway's Confederation of Sports offers free solutions that streamline and professionalise the operation of recreational sports clubs. For us it means more time to create enjoyment and togetherness", concludes Julsrud.