Customers stories
Big savings for society with safe digitisation
Through the digitization of work processes and electronic messaging, the healthcare sector together with private suppliers and the Directorate for e-Health has created better services for both healthcare professionals and Norway's population, triggering savings of several billion kroner. Secure encryption of sensitive data has been one of the crucial elements of digitisation and message exchange.
Take a look at these numbers:
Almost 25 million annual e-prescriptions
More than nine out of ten prescriptions are digitised
Digitisation of work processes in over 2,000 local, regional and national bodies
More than 800,000 logins every month at helsenorge.no to check medical information
An electronic core journal for all Norwegians with vital information
These numbers are testimony to a historic change within the country's most important bodies. Millions of paper records are gone, treatment is happening faster and better, and everyone in society benefits from it.
- The goal has been to create solutions that ensure much better patient treatment. Simply put, it is about getting the right information to the right person when and where they need it,
says Ingar Dahl. He is the leader of preparedness, which was spun off from the Directorate of Health in January 2016 with a clear mandate: to create a simpler organisation through the power of digitisation.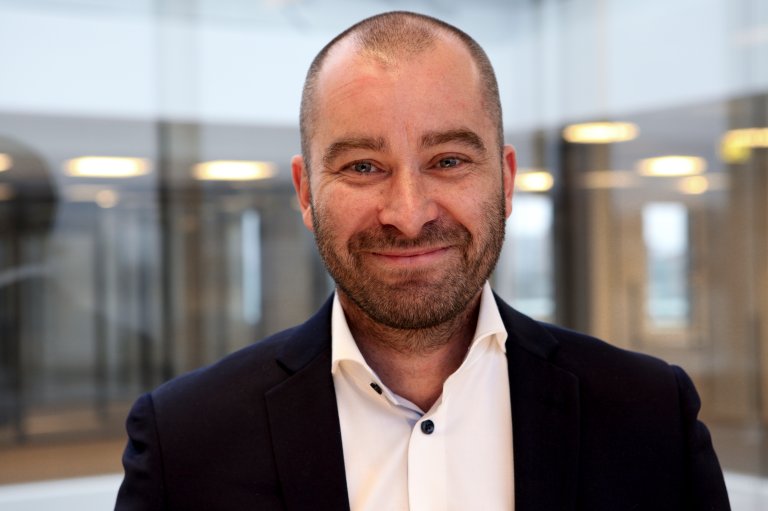 Freeing-up time
The need for high security is the common denominator of the many important tasks.
"Our mandate is to lead, coordinate and ensure implementation of projects that strengthen the digitisation of health and care services. The population is growing and the need for medical assistance is increasing. Therefore, it's important to have smart solution that free-up time", says Dahl.
Two specific solutions have been of great importance:
The introduction of a national core journal: Authorised persons in the health sector can login and retrieve the core journal for the entire population. Quick access to the right information regardless of time and place means better and more accurate treatment.
Digital prescriptions: Prescriptions are sent to a central database where all pharmacies can retrieve prescribed medicines for each individual, It provides a detailed overview of medication for the individual and security for all, with no chance of paper falling into the wrong hands.
In addition, the helsenorge.no portal has been established. This easy-to-use service brings together all residents' digital healthcare records: prescriptions, journal records and their personal health information. Here there is quality-assured information related to illnesses and the possibility of a digital dialogue with health services.
"The solutions have quickly become well-known and popular among healthcare professionals and the general population", says Dahl.
Security anchored throughout the organisation
The platform for digitisation must be based on security, and this is also an important element in creating national solutions. The systems must be protected against the loss of sensitive patient information, and for example against fake prescriptions.
"In our directorate everyone has a special responsibility for information security, and it is rooted at the top level. Security is vitally important because we manage health data of great value, both for the individual and for society. Access to large-scale data enables us to research better therapies and develop better healthcare processes", says Dahl, pointing out that they are dependent on having confidence in the population.
The solutions are complex and critical to society, and resources are being continually invested in to bring quality assurance and further improvements. Secure and stable access to the information is everything.
Signing and encryption
Encryption is required for information to flow safely between actors in the healthcare system and for it to be accessible to the individual citizen. Therefore, the Directorate has used enterprise certificates issued by Buypass. In the healthcare system, the certificates are used to encrypt all digital communications. Buypass has contributed to the system setup in accordance with the PKI requirements specification for the public sector. In addition, enterprise certificates are used to sign all messages, over 200 million in 2017, so that recipients know with certainty who the sender is.
"The contribution from Buypass has been particularly important in terms of the signing and encryption of e-prescriptions and other message types in the health sector", says Dahl.
Major savings for society
Although there are no current estimates, there is no doubt that the efficiency of these key processes has created billions in value for society – measured in monetary terms. For the individual citizen, improved confidence is an even more important benefit.
"In such big and critical projects, it's necessary to have partners whom we can rely on. Finding a local partner that could provide security solutions at the highest level was an important point. Buypass was with us throughout the project and helped implement the services in a good way. They are professional and easy to work with", says Dahl.
The assistance has been particularly important in ensuring that the systems have the highest availability.
"Buypass have gone to great lengths to help us in pilot projects that have been tested over a long time. They have seen the social perspective and provided valuable assistance in the development of what have become very robust services."
The Directorate has already gained a lot of praise for its international innovations. In 2017, the Norwegian Data Protection Authority named the core journal solution the best in Norway with built-in privacy.