Customers stories
Responsible gaming from A - Z
Together with Norsk Tipping, Buypass has developed one of the world's leading ID and payment solutions as the basis for responsible gaming activities. Identificaiton is the keyword and personalisation is the future.
Long shared history
The collaboration between Norsk Tipping and Buypass started back in 2001. Norsk Tipping wanted to offer its services in digital channels and needed a partner that oculd assist with ID and payment services.
The gaming world knows no national borders, but Norsk Tipping's social mission allows the company to live under a different set of conditions than non-regulated gaming companies. For Norsk Tipping, it has been important to know its customers in order to prevent gaming addiction and crime, and to create a safe gaming environment for the entire Norwegian population.
Buypass was commissioned to innovate and develop an ID and payment solution with new personal player cards. Back in 2002, Norsk Tipping's customers could safely buy games online with smart cards, IDs and player accounts. This was the start of an innovative journey.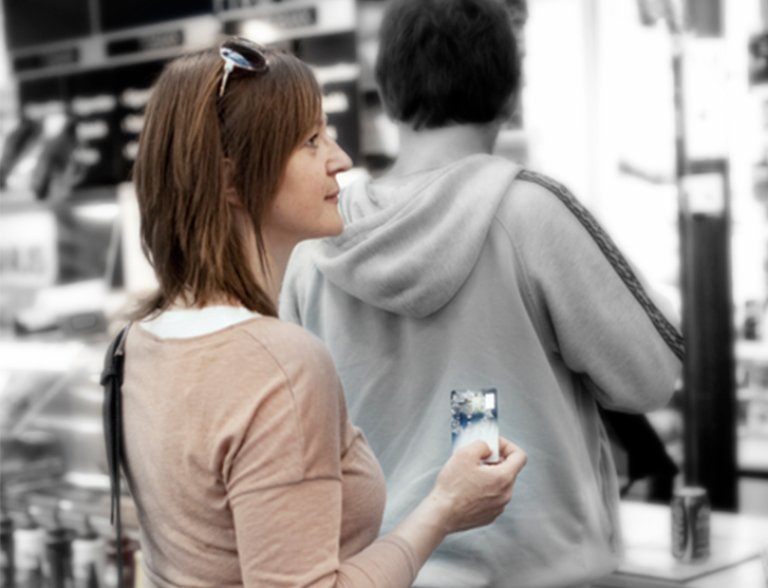 A digital motorway for millions
2005 was an important year for Norsk Tipping and Buypass, with the launch of a new player card with contact chip and secure ID to all Norsk Tipping customers. The card could be used to buy games both online and at retailers, and laid the foundation for the introduction of games only for registered users in 2009.
Overall, this has given Norsk Tipping's customers a secure, user-friendly platform for gaming. The individual player is registered and can access all games by card or on mobile, and can feel confident that all information and all transactions, including premium payments, are handled in an efficient and secure manner.
"We have established an electronic motorway for Norsk Tipping. All data is updated in real-time, and winners no longer need to wait for their prize. The system also reveals abnormal and undesirable behaviour to help prevent fraud and ensure that customer data and financial transactions do not go astray", says Pål Müller, Buypass Sales Director.
Today Norsk Tipping have more than two million registered players, and these try their luck at retailers, online, on mobile and at bingo halls.
"Mobile is becoming increasingly important to us. We see that players under the age of 40 prefer this channel. Up to 30 percent of our turnover today is from mobile platforms", says Christopher O'Connell, Head of ID and Payments at Norsk Tipping.
Development and cooperation
"Despite the long and close cooperation, Buypass have always been at the forefront and has helped Norsk Tipping move into new platforms and applications. Buypass has developed an ID and payment solution as an essential foundation for responsible gaming - a solution we and our customers can count on, which is absolutely essential for our operations and innovation,", says O'Connell.
With a secure and flexible ID and payment solution at its base, Norsk Tipping have been able to launch new services and games without being held back by the system. Examples of this are the 'Grasrotandelen', in which their customers will be able to decide who will receive some of Norsk Tipping's profits, as well as the new game, 'Nabolaget', in which the player's registered address is part of the winning criteria.
"We have the opportunity to safely identify who plays, giving both the customers and ourselves many benefits. Opportunities for insight and innovation is one thing, but equally important is the safety and protection of our customers. Buypass has always provided secure and forward-looking services, which we utilise to offer good gaming experiences both now and in the future", he says.
Results and the way forward
What Norsk Tipping's customers take for granted is not always a matter of course in other countries and other gaming companies. There are frequent occurances whereby prizes won do not reach the right winner, or that gaming addiction takes over without being prevented. Therefore, Buypass and Norsk Tipping see an opportunity to export the solution they have developed to ensure responsible gaming in other markets.
"Together with Norsk Tipping we have developed one of the world's leading ID and payment solutions that forms the basis for responsible gaming activities. We are in dialogue with other state-owned gaming companies to discuss how we can assist", says Pål Müller from Buypass.
Here at home, personalisation is the focus. With Buypass' ID and payment solution as its base, Norsk Tipping can tailor and customise its services to the individual player.
"The solution from Buypass gives us wonderful customer data that we can use to pinpoint our offer. We can make our games more relevant and personal for those customers who want it and we can limit gaming for those who need it. We want to make games available, securely, easily and quickly, while giving our customers an ongoing overview of how much they have played and how often", says Christopher O'Connell from Norsk Tipping.
"We learn more about our customers day by day. For example, we see fewer games played at retailers on a hectic workday. Therefore, we must facilitate games where players are on the bus home from work or in a chair in front of their TV. We expect mobile to be one of the biggest gaming channels by 2020", concludes O'Connell.