Customers stories
Secure gas transport from the Norwegian Continental Shelf
With the responsibility for transport of all gas from the Norwegian Continental Shelf comes obligations and requirements for securing locations and data. In their first major collaboration, EVRY and Buypass have developed the solution that will provide Gassco with the assurance that no unauthorised person will gain access to their business, physically or electronically.
Gassco was founded in 2001 by the Norwegian Ministry of Petroleum and Energy as part of a comprehensive reorganisation of the Norwegian oil and gas sector. Gassco took over operator responsibility for transporting all gas from the Norwegian Continental Shelf and has since become one of Europe's leading gas carriers, focused on safe and efficient handling.
At any given time, enormous volumes flow through Gassco's gas pipes. In 2009, Gassco delivered 96.6 billion standard cubic metres (Sm³) of gas from the Norwegian Continental Shelf to Europe. The largest one-day delivery was 352.5 million Sm³ of gas. The maintenance of stable and secure supply is critical and requires regular upgrades.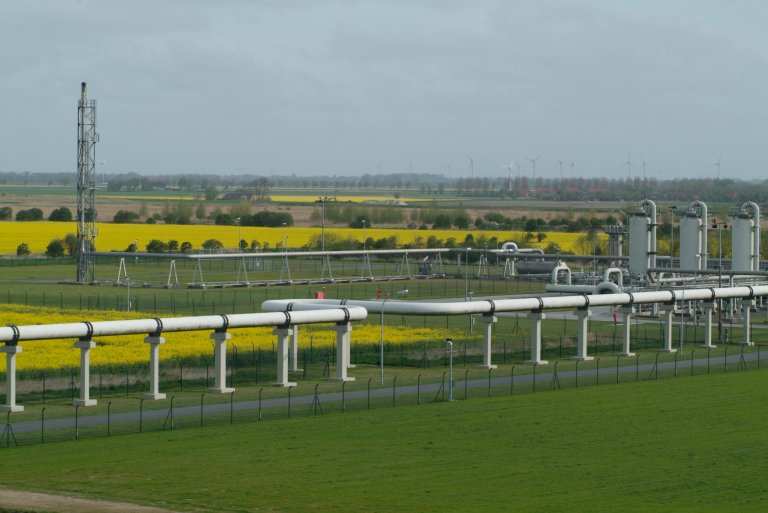 The requirements
The partners EVRY and Buypass have provided IT and security services to Gassco for several years. EVRY has been responsible for establishing infrastructure, while Buypass provided a smart card solution for identification and digital signing for capacity booking in the gas pipeline network. Now for the first time, the partners have collaborated on a solution that will secure physical and digital access control related to Gassco's systems and locations. The system gives employees a simpler working day. EVRY have integrated and implemented the solution using Buypass Smart Card technology. The solution was first put into operation at Gassco's headquarters on Karmøy, and has since been rolled out at all Gassco locations.
"The new solution EVRY and Buypass have delivered is the result of a desire to use smart card technology in various areas, both to increase data security and to simplify the way our users identify themselves on our systems. Until now we have operated with many different systems and correspondingly many passwords. Dealing with all the different solutions is a challenge. The goal of the solution is to remove the password jungle, and let the user identify themselves with their smart card and pin code. The cars will securely identify the user and provide access to the systems he or she needs", says Steffen Staalesen, Principal Engineer, Product Management IT at Gassco.
The solution
The Buypass Smart Card that employees have been equipped with brings together a number of security and ID-related services into one solution. The same card is used by Gassco's employees for visual identification, secure login to PC and systems, as well as physical access to buildings and locations.
The smart card represents a two-factor authentication solution based on something the user knows (a pin code) and something the user has (a smart card), and provides a higher level of security than an ordinary password. Depending on the function and requirements, the Buypass Smart Cards are loaded with local and qualified certificates. Local certificates are issued by Gassco for local use within their own infrastructure, while qualified certificates are issues by Buypass for external use and satisfy the market's strictest levels of security.
"Everyone in Gassco now has a personal smart card and a pin code they login to the PC with. If you wish to log off from the workstation, you simply remove the smart card. Employees can also use the card to pay at the canteen and to access buildings. We don't yet use qualified certificates for digital signing and encrypting information, but we have the technology in place and want to put it into use in the future", says Staalesen.
Using the Buypass LRA software, Gassco can issue and manage smart cards and certificates. The program controls the registration through necessary checks and procedures, and provides the functionality to issue loan cards, replacement cards, change or block PIN codes, renew cards, revoke access, and troubleshoot.
The solution gives Gassco gains in several areas. With the volumes flowing through the gas pipes daily, increased security is an important driver behind the implementation of Smart Card technology. Security is assured through electronic and physical access control. For example, it is now an automatic process that all access is revoked when someone leaves the company. At the same time, significant savings and work process efficiencies are expected due to the simple, uniform login process, regardless of location and PC.
A future solution – one card for everything
The greatest benefit of the solution will be realized when all Gassco systems and infrastructure use smart cards, and qualified certificates are used.
"By using Buypass Smart Card technology, we have taken a big step in the right direction. We are now working to stitch together all internal systems so that the end-user only needs to use their smart card and PIN code, giving them a single sign-on to all business applications. We have some way to go, but we have chosen to focus on this technology and believe that this is the right choice. Looking forward, I hope that we will need only one card, regardless of whether we're submitting a tax return or betting slip, eating at the canteen, logging on to a PC or signing a document - we will use the same card", says Staalesen.
Good teamwork
EVRY and Buypass have cooperated closely with the delivery and implementation of the solution at Gassco locations. With EVRY in the driver's seat and Buypass' Smart Card solution, the partners consider themselves a good match.
"This is the first project in which EVRY Haugesund and Buypass have worked so closely together on a delivery. It has been a uniquely positive process in which we have identified common interests and worked towards a common goal. We look forward to more partner deliveries of this type," says Kenneth Flotve, Consultant at EVRY.