Below you will find instructions on how to import standard Enterprise certificates (soft token).
Customers of partners
Contact your partner for more information.

Direct Customers
If you purchased an Enterprise certificate directly from Buypass, follow the instructions below. Should problems arise, please contact Customer support.
1. Save the certificates that you have received per. email locally on your machine.
2. Double-click on the first certificate to start import.
3. Click Next.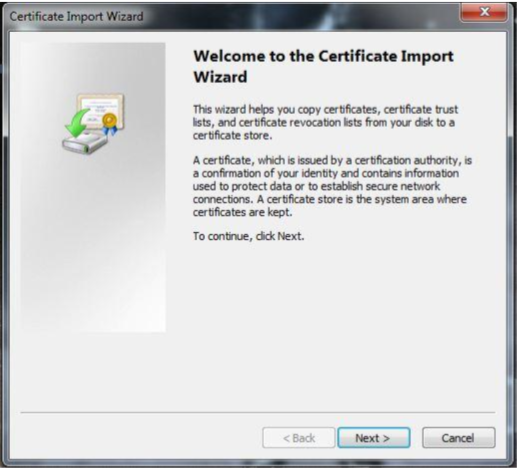 4. Specify which file you want to import. Then click Next.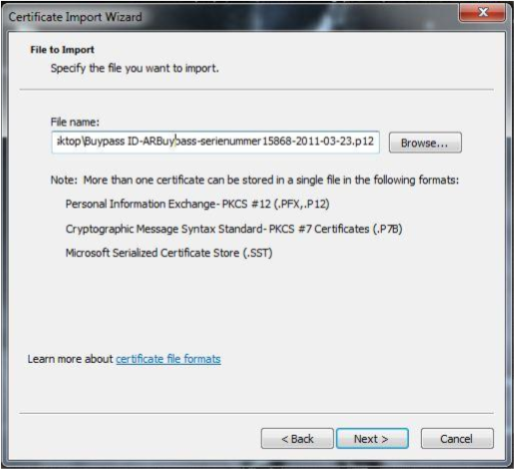 5. Enter the password (16 characters) that you received in a letter. Then click Next.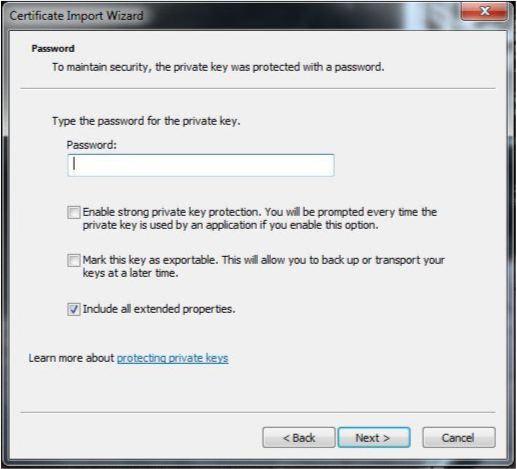 6. Select the area where the certificate will be saved. Then click Next.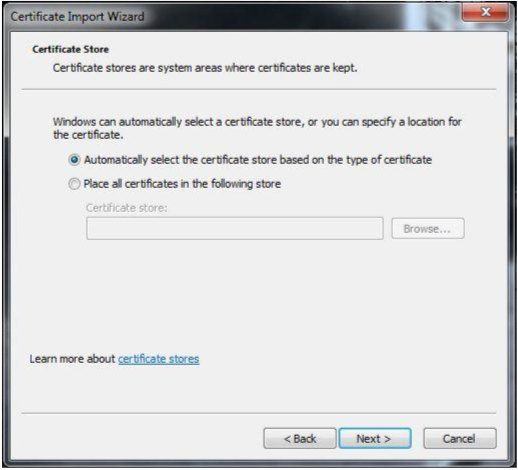 7. Click Finish.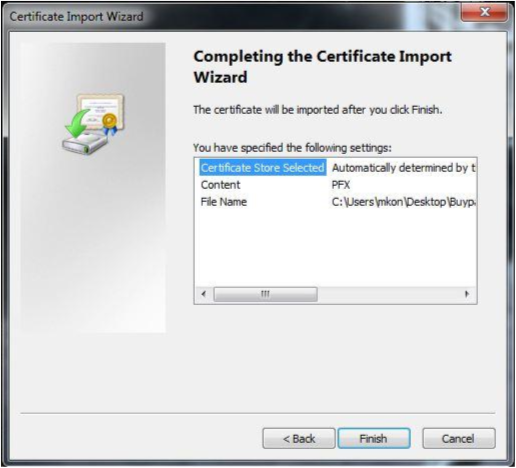 8. You are notified that The import was successful. Click OK.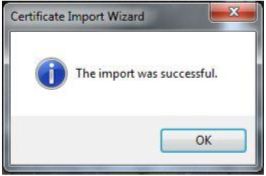 Repeat steps from point 2 for the next certificate.